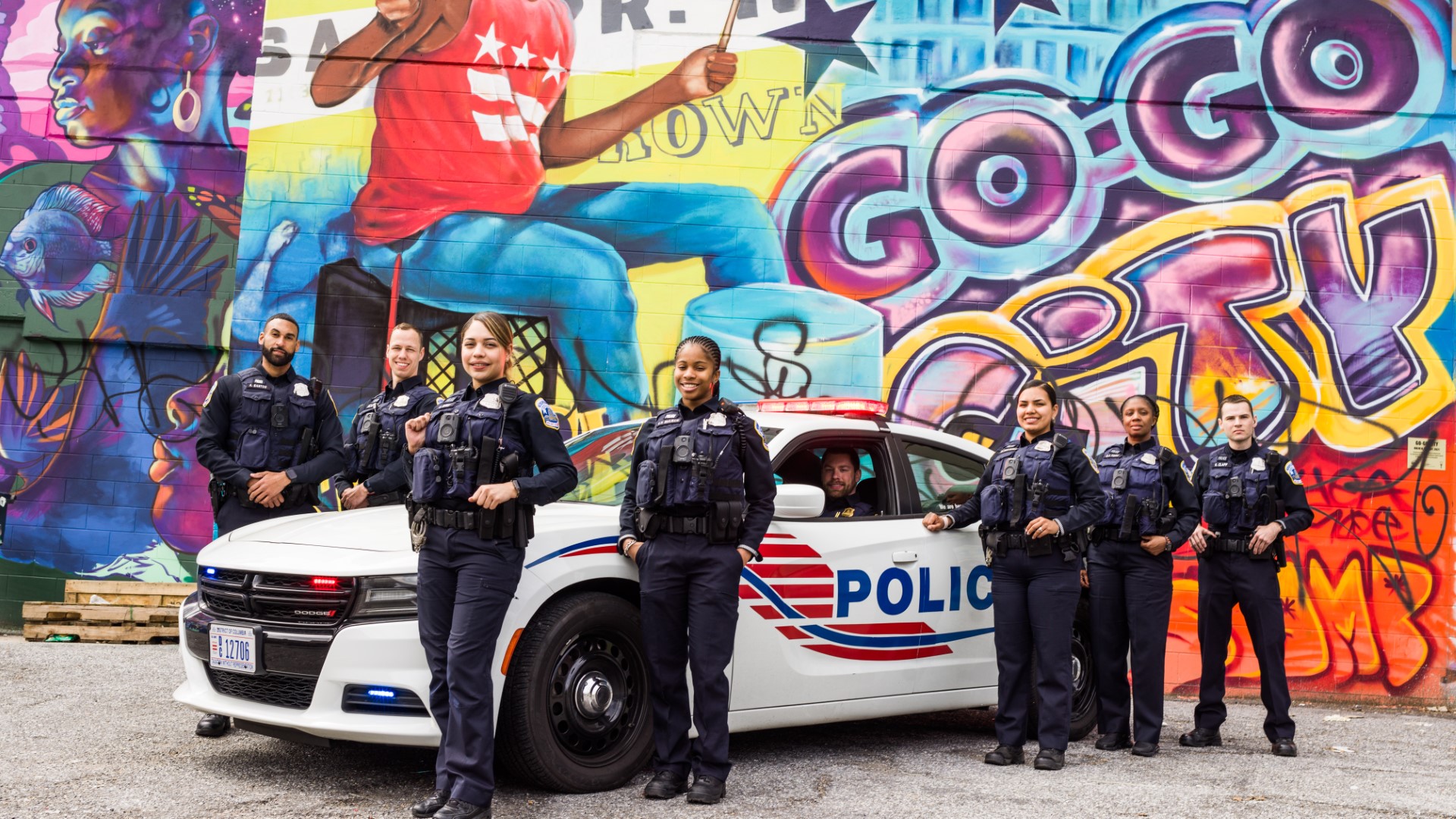 There is nothing more important than the safety of every DC resident and Mayor Bowser has set clear priorities for reducing crime, gun violence, and juvenile crime to create a safer strong Washington, DC. This means ensuring all residents are safe, victims of violent crime experience justice, and those that harm our community are held accountable.
The Addressing Crime Trends Now Act (ACT Now) of 2023
On October 23, 2023, Mayor Muriel Bowser announced the Addressing Crime Trends Now Act (ACT Now), new legislation that will address recent public safety challenges by giving law enforcement more tools to hold criminals accountable and keep neighborhoods safe. By adding more tools while also amending provisions of the Comprehensive Policing and Justice Amendment Act, the legislation will also help create an environment that better supports communities and victims as well as the Metropolitan Police Department's (MPD) ability to hire and retain highly qualified officers.
The Safer Stronger Amendment Act of 2023
Watch

Mayor Bowser's press briefing on the Safer Stronger Amendment Act of 2023.

Read

the Washington Post Editorial "The Post's View: Opinion - These 8 proposals from Bowser would help D.C. fight violent crime"
The commonsense legislation Mayor Bowser sent to the DC Council will:
Enhance penalties for violent crimes that victimize or target vulnerable residents with physical or mental impairments as well as expanded protections for transit and for-hire vehicle employees, transit passengers, and people at rec centers.

Increase penalties for illegal gun possession.

Make strangulation a type of felony assault (strangulation is a key indicator that domestic violence will become deadly).

Strengthen provisions that allow individuals to petition for early release to ensure the voices of victims and community receive proper consideration.

Provide greater discretion for the Courts to determine who should be held pre-trial, including defendants previously convicted of a violent crime while they await trial for a new violent crime.

Increase the reimbursement for the District's popular Private Security Camera System Incentive Program which strengthens public safety by increasing the network of cameras available to assist MPD in solving crimes and closing cases.  

Require the Criminal Justice Coordinating Council to report more data on process and outcomes.

Propose collecting DNA earlier in the process for First Degree sexual offenses after the probable cause hearing.

Require supervisory agencies to provide MPD with location and identification data collected from any detection device necessary in conducting a criminal law enforcement investigation.

Expand the District's representation on the DC Sentencing Commission.
Public Safety Summit
On May 10, 2023, Mayor
Bowser hosted leaders from her public safety team to engage key stakeholders about the state of crime and crime trends in the District, strategies within the public safety ecosystem to address crime, and to solicit feedback to inform new solutions and strategies.
Read

the Public Safety Summit presentation.

Watch

the Public Safety Summit.

Watch

the Public Safety Summit press briefing.
State of Crime in the District Meeting with ANCs
On January 21, 2023, Mayor Bowser hosted a meeting with the Advisory Neighborhood Commissioners (ANC) to discuss the state of crime in the District.
Read

the State of Crime presentation.

Watch

the press briefing hosted after the ANC meeting.
DC Public Schools and DC Charter Schools Public Safety Meeting
On January 11, 2023, Mayor Bowser hosted a public safety meeting for school leaders of DC Public Schools and DC Charter Schools.
Watch

the media availability the Mayor hosted after the event.